BCTCS 19, April 7-9, 2003
The British Colloquium for Theoretical Computer Science (BCTCS) is an annual conference providing a forum for research in all areas of theoretical computer science. As such, it aims to provide an informal setting within which researchers can meet and discuss recent developments and results in the broad swathe of the subject rather than in just their own area of specialty.
The BCTCS is also dedicated to the development and training of postgraduate research students. Indeed, the relaxed nature of the conference provides an excellent environment where postgraduate students may gain the experience of presenting their work to their colleagues and benefit from contact with established researchers in the community. A number of grants are available to fund the accommodation and registration costs of postgraduate students who are willing to give talks.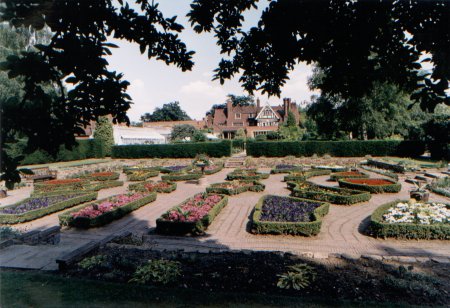 As one of the largest theoretical computer science groups within the United Kingdom, we are pleased to announce that BCTCS 19 will be held in the Department of Maths and Computer Science at the University of Leicester between April 7-9 2003. We are pleased to have invited talks in the areas of programming language semantics, category theory, algorithms, formal languages and automata theory given by:
Attendees and other contributed talks can be found here while registration details can be found here
BCTCS 19 will be organised by Neil Ghani, Rajeev Raman and Rick Thomas. Further details can be obtained by emailing bctcs19@mcs.le.ac.uk