Welcome to year 2!
Welcome! This is the homepage for the head of year 2, Dr Tom Ridge. You may have met him in year 1, where he teaches programming.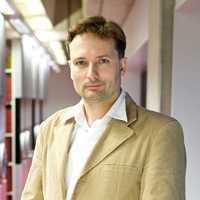 On the left you can see the individual pages for this site (not many!). On the right you can see the table of contents for the current page.
Announcements
Week 1 (welcome week) begins Monday Sept. 24th!
Week 2 (first teaching week) begins Monday Oct. 1st; final week (week 12) starts Dec. 10, ends Dec. 15
Essential links
Help!!!
Stuggling with the course? If you feel like you are not on top of the course material, help is available!
Please first contact the module convenor, who will discuss your problems and try to get you back on track.
Wellbeing
There are many many places where you can seek help for any issues you may have. A recent email with a list of such places is here.
Help us improve year 2!
If you have problems with the course, or think things can be improved, please speak up!
People you can talk to:
Module convenors
Head of year 2 (Tom)
Course reps (and student staff committee)
Personal tutor
If you don't receive an answer that is satisfactory, speak to me and I will try and sort things out.